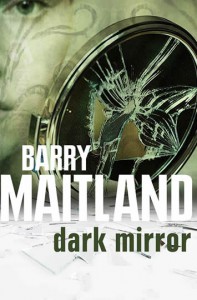 First published : 2009 Allen & Unwin, Australia
In the tenth Brock and Kolla mystery, Marion Summers – red-haired, beautiful and mysterious – collapses and dies in the rarified surroundings of the London Library. When DI Kathy Kolla and DCI David Brock investigate, Kathy finds a reluctant kinship with the victim, who, like Kathy, left a difficult home life when young and struck out to London for independence.
Marion's research on the intriguing, adulterous circle of artists, wives, lovers and muses around Victorian artist Dante Gabriel Rossetti seems irrelevant, until the use of arsenic arises. As Brock and Kolla get closer to the truth, another victim dies an excrutiating death in a library, and it looks like a serial poisoner is on the loose.
Maitland's strength has always been his skill at combining a roaring good story with appealing protagonists, and it's a pleasure to see both aspects at the forefront of this complex and fulfilling mystery. (Richmond Times-Dispatch, USA)
Dark Mirror was one of my favorite books of 2009. This book is definitely a great read and a great story. This mystery truly keeps you guessing until the very end. Maitland has done an excellent job creating a suspenseful story. Maitland will definitely shock you as the story comes to an end!(Suspense Magazine, USA)