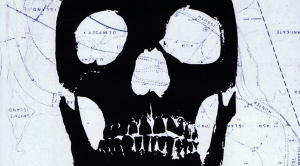 And now after a dozen Brock and Kolla books there is a new Australian series, The Belltree Trilogy, featuring the Sydney homicide detective Harry Belltree. Harry is haunted by the suspicion that the car crash that killed his parents and blinded his wife Jenny was a deliberate act aimed at murdering his father, a judge of the New South Wales Supreme Court.
Three years later Harry's investigations into a series of apparently unrelated homicides in Sydney renew his suspicions, and lead him on a path that puts him at odds with his colleagues in the police force and opens up a web of corporate and political corruption.
This is a police procedural crime series with a difference, faster-paced and more morally ambiguous than the Brock and Kolla stories. The story is told from the point of view of three of the characters involved – Harry himself, his wife Jenny, and a determined crime reporter Kelly Pool – who each have a different take on what is going on.